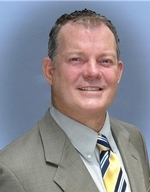 757-575-5156
888-673-0239 fax
757-575-5156 cell phone

Realtor@DrickWard.com
Visit My Website
4445 Corporation Lane, Suite 190
Virginia Beach Virginia, 23462
Receive Email Alerts from Me
Experienced Representation for Buyers, Sellers, and Landlords
Helping Clients - Buyers, Sellers, Landlords, Investors
As a graduate of Southern Illinois University with a Bachelor of Science in Adult Education and HR Management, I enjoy helping others.  After serving in the US Navy for 8 years, I spent a decade in Information Technology Management for franchise systems, building two brands from obscurity to common household names.  There have been dark times in my life that the only things that pulled me through were my faith, friends, and family.  During these times, the mere fact that I owned rental properties gave me options that otherwise would not have existed.  I wanted to help others understand the strategic value of owning real estate beyond their primary residence.  So, in 2003, I returned to the real estate profession and concentrated on property management for absentee landlords and investors.
Drick Ward Real Estate Expertise
As a persistent top performer, I have earned awards for sales production, marketing effectiveness, and client service consistently throughout my real estate career.  In 2007, I helped introduce an emerging real estate brand to the Hampton Roads market and build a property management component for the business.  I continued to assist others who need professional property management began teaching others how to create a path to wealth with residential rental properties.  Obtaining my broker license, afforded opportunities for additional expansion and growth.  
In 2014, I joined Neptune Realty as the Property Management Broker to create the property management division and continue helping select buyers.  In addition to representing the owners of properties I manage, I enjoy putting my marketing experience to work for sellers with property in Hampton Roads.  When it comes to representing buyers, I excel.  I have rehabbed properties from a simple updating to major renovations.  Once I have a good understanding of what my buyers' goals are, I am able to put my database search skills to work to locate the perfect property, whether it's their first house or investment property or their twenty-first.  Once we find your house, my experience and professionalism are your assurance we will get your house on the terms and conditions acceptable to you.
#10129833 | Single Family Home